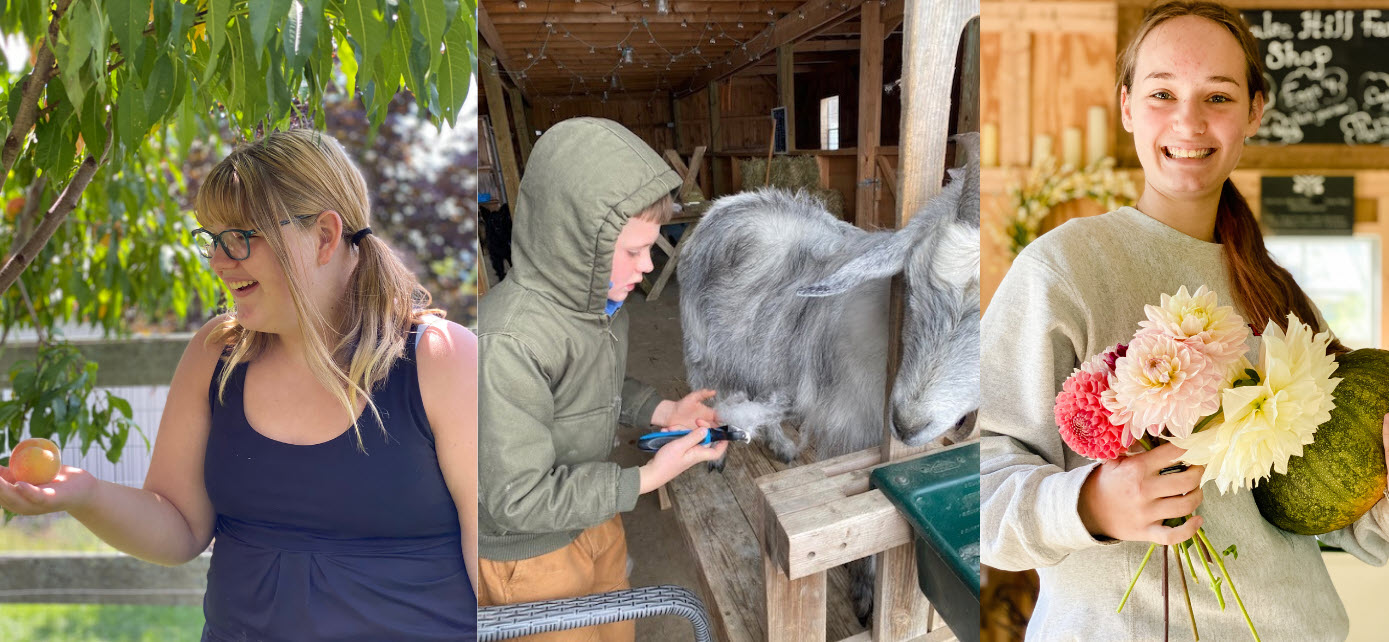 Connect • Learn • Experience

ABOUT THE YOUNG AGRARIAN APPRENTICESHIP
LOOKING FOR HANDS-ON FARM EXPERIENCE?
Apprentice training is a big part of how we fulfill our mission of the farm to allow our visitors to " Experience, Connect, Learn." 
Our Young Agrarian Apprenticeship Program  program is a hands-on working/learning experience designed to educate dedicated students ages 12-18 about the various skills and knowledge of farming. 
Hulse Hill Farm is a living learning center and becoming an apprentice provides a comprehensive experience of our farm, from the inside out. Apprentices work in all aspects of the farm's production, including animal care, soil preparation to harvest, from tractors to hand hoes, from administration to marketing farm products.
During the full season, apprentices are given the information and time to learn the essential skills needed to understand the many levels of working a sustainable and profitable farm model. In return apprentices are expected to give their labor for the daily working of the farm.
Afterschool hours two days a week 3:15pm-6:00pm are required plus one Saturday a month TBD.   Transportation must be provided. 
If you're interested in applying for our apprenticeship, please complete the application form linked below.
YOUNG AGRARIAN APPRENTICESHIP APPLICATION FORM
We will reply with next steps. Please note we are require an on farm visit as part of the application process.

Hulse Hill Farm is a 12-acre mixed farm with vegetable and soft fruit production, livestock (cashmere goats, chickens, pigs), pasture, and a woodlot. All the produce of the farm is grown for our family's consumption or for our community farm shop.  The farm is managed along (non-certified) biodynamic and organic lines and is economically self-sustaining. We offer apprenticeships to those people who are interested in being students and practitioners learning sustainable agriculture.