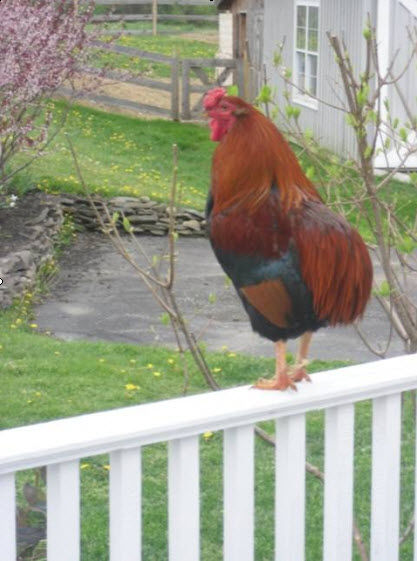 They have become the newest vogue accessory to any homestead. I actually had summer folks wanting to rent a few for their lawn for the appearance of farm life! We have a mixture of breeds and colors of eggs. Since I work in a school and truly love the variety of personalities, I've created the perfect classroom of chickens: Buff orphingtons, lavender orphingtons, americanas, brahmas, silver laced Wyandotte's, arucanas's, and pendescena's. My latest venture for the spring of 2013 is to expand on the creation of lavender orphingtons. Below is a picture of Princess Di, who has all the personality traits of a princess. Don't ruffle her feathers she'll take all morning to get them back in place!
I'm a believer in chicken therapy. Just hold a chicken on your lap, listen to it talk to you as you feel there baby soft feathers. You will forget all your worries!
Oh, and then there are the eggs!